Welcome to Georgina
Convenient Cab Service for Traveling Anywhere with Freedom
Now you can book your ride with a single click and travel anywhere. Our most dependable licensed and professional drivers
will take you to your destination without any hassle.

Liquor Deliveries
Now you can count on Georgina Cab and get liquor delivered to you (local or out of town) by an excellent 24 hours service.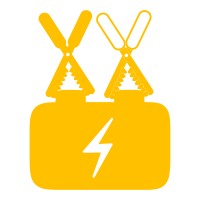 Jump Start
We provide an immediate jump-start service (24 hours a day) when you need roadside assistance.
Advance Bookings
Now, book a one-way or round trip in advance, so that you don't have to make a last-minute booking.
Ontario Disability Support Program (ODSP)
Georgina Cab is the ODSP approved transportation service provider offering services to seniors and those with disabilities in the Ontario area. We provide door-to-door or room-to-room supervision for individuals with special needs and mobility challenges. As a reliable cab service provider, we promise you a safe ride.
Main Features
Our Benefits
Fixed Price
The cab fare is set according to the cab meter in the cabs so that there is transparency in the prices.
No Fee
At Georgina, prices are fixed. We don't charge any other additional fee other than the cab fare.
100% Pleasure
Our long list of customers and high ratings can testify how comfortable and safe our rides are.
Nationwide
Our easy to book cab service is available throughout the country. Feel free to contact us to know more.
Providing High-Quality Services is Our Specialty
At Georgina, customer satisfaction is given priority. Everything else comes after it. We offer excellent services so that our customers get the best experience. Our professional drivers take extra care to provide a comfortable and safe ride to our clients. They have been driving so long that they know all the shortcuts really well.